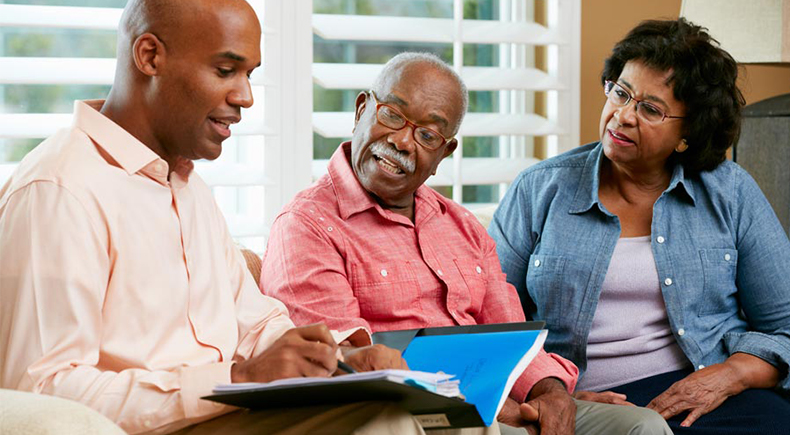 According to AARP, as many as 7 percent of adults receiving Social Security benefits have difficulty managing their household finances. For some, this amounts to no more than an occasional bounced check. But for others, the inability to keep track of their household finances may lead to unpaid bills, undeposited checks, cut-off utilities, bank foreclosure, or even eviction.
If nothing is done about the problem, then guardianship or institutionalization may follow. Simple money-management issues can snowball and can result in the loss of elders' right to make decisions about where they live, what happens to their property, and how their money is spent.
Ethos' Boston Money Management Program affirms the missions of Ethos and our partners in the aging services field by facilitating payments of essential expenses for at-risk elderly and disabled clients to stabilize independent living within their communities.
Representative Payee Program
The Representative Payee Program supports elders receiving their income through Social Security.  The Program is appointed by the Social Security Administration to administer the benefits of those who are not capable of making decisions about their financial affairs.  We create a unique spending plan for each client, ensuring that rent and essential utilities are budgeted for, as well as spending money and a small amount of savings. The Boston Money Management Program then pays these bills on behalf of the client each month.
Click here for a complete overview of the Boston Money Management Program's Representative Payee Program
Bill Payer Program
The Bill Payer Program provides assistance to low-income elders who are still able to make responsible decisions about their financial affairs but may need some functional assistance with the bill-paying process.  Elders in the Bill Payer program are matched with trained and supervised volunteers, who help establish a budget, organize and send out mail, and balance a checkbook.
Click here for a complete overview of the Boston Money Management Program's Bill Payer Program
To learn more about the Boston Money Management Program, please call us at 617-522-6700 x320!
Make a Referral
To refer an elder or disabled individual for money management services in either the Representative Payee or Bill Payer Programs, please fill out our Referral Form and submit via email to David Ross, Boston Money Management Program Manager, at dross@ethocare.org.